4 bedroom in Redondo Beach in Long Beach, California For Sale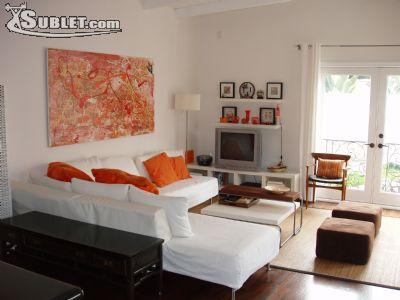 Price: $5,750
Seller:
Date/Time:06 Dec, 12:07 a.m. EST
Type: Roommates, For Sale - Private.

View more details and images for Sublet.com Listing ID xxxx114.
Amenities: Parking, Laundry in bldg, Credit Application Required
Beautiful 4 bedroom 3 bath furnished stand alone home in South Redondo Beach. 2 Blocks to the beach, walking distance to Riveria Village and the Pier. Morning strolls to the beach await you. This home has beautiful light and is wonderfully decorated. Main floor has large living room with french doors which open to the court yard, dining room and wonderful kitchen with 10 ft. island, granite counter tops, stainless appliances. Upstairs there are 11 ft. ceilings, a 2nd living room whic is serene and comfortable. Also upstairs you will find 4 bedrooms and 2 baths. Tumbled marble in baths, master bath has wonderful jacuzzi and shower. Perfect for the relocated executive. Wonderful area and great schools.Great outdoor courtyard, BBQ grill, seating for 8 with reliable landscaping. Outdoor shower for after the beach. Garage.Pictures available upon request.4,950month plus utilities.

Price: $1,750
Time: 09:40 p.m. EST
Date: 28 Aug

In need of a room!
Alex, F, 21 Orange County, CA, United States $800 USD per month Looking for room I would love to find a place with my...
Price: $800
Time: 09:29 p.m. EST
Date: 28 Aug

Looking for a room to rent!
Brian, M, 21 Carson, CA, United States $700 USD per month Looking for room Looking for a room thats close to CSUDH...
Price: $700
Time: 09:14 p.m. EST
Date: 28 Aug

1br 1 BEDROOM-Showing Sunday
1BR 1Ba, apartment laundry on site, off-street parking, no smoking. Completely renovated in the last year, beautiful...
Price: $1,300
Time: 08:53 p.m. EST
Date: 28 Aug

Looking to move
Matt, M, 26 Modesto, CA 95355 $450 USD per month Looking for room Very clean, no smoking/drugs, stable job, very...
Price: $450
Time: 08:47 p.m. EST
Date: 28 Aug

2br 2 bedroom 1 bathroom Home
2BR 1Ba, house washer dryer hookups, carport. This charming home is up for rent for the first time since its remodel....
Price: $1,525
Time: 08:41 p.m. EST
Date: 28 Aug