1br Very affordable apt great offer! Fully equipped kitchen gas stove pool & more. CHECK IT OUT! in Long Beach, California For Sale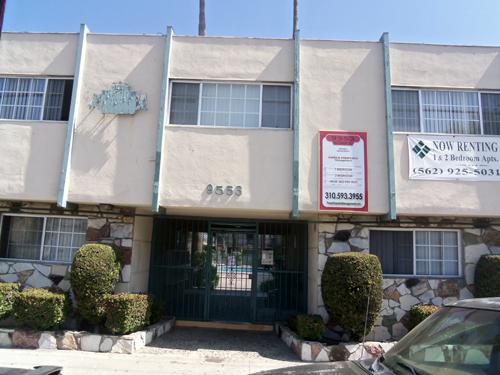 Price: $825
Seller:
Date/Time:06 Dec, 12:24 a.m. EST
Type: Roommates, For Sale - Private.

xxxx Flower St Unit 21 #SAN 37
Bellflower, CA xxxx6
1 Bed 1 Bath Available Now!
$825
Contact Manager:
Maria (562) 213-xxxx
Description:
Gorgeous building with manager on-site The perfect little starter nestled in the city of Bellflower. Just minutes from Downtown Long Beach this cozy 1 bdrm 1 bath apartment has carpeted flooring, a wall heating unit, a kitchen equipped with a gas stove, on-site laundry facilities, pool, and has secured entry. Located in a great area, this spacious apartment is the perfect starter for anyone. LIC #xxxxxxxx
Appliances:
Stove
View More Details:
http://rentelf.com/Rental-Details.aspx?id=PPxxxx
View Pictures & Driving Directions:
http://rentelf.com/Rental-Details.aspx?id=PPxxxx
rtppxxxx

1br, Prepper types
We have a 10 acre farm with dogs, chickens, turkeys, rabbits, and goats. Our business requires us to be in the Las...
Time: 01:43 p.m. EST
Date: 23 Jun

New Listing
Norma, F, 40 Santa Barbara County, CA, United States $700 USD per month Looking for room Travel Nurse need furnished...
Price: $700
Time: 12:25 p.m. EST
Date: 23 Jun

FREE Rent for right guy
I'm offering FREE RENT and utilities for an In Home Companion. Must be 18, non-smoker, and NO DRUGS! Have over 300...
Time: 11:53 p.m. EST
Date: 21 Jun

Price: $490
Time: 06:46 a.m. EST
Date: 21 Jun

Price: $1,225
Time: 01:50 a.m. EST
Date: 16 Jun

Price: $1
Time: 05:43 a.m. EST
Date: 13 Jun