1 bedroom in Long Beach in Long Beach, California For Sale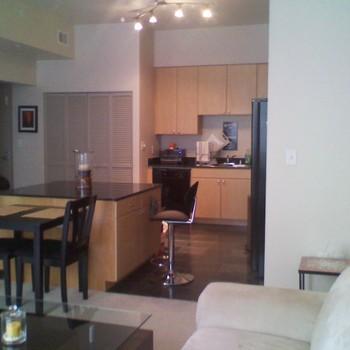 Price: $2,350
Seller:
Date/Time:06 Dec, 12:08 a.m. EST
Type: Roommates, For Sale - Private.

View more details and images for Sublet.com Listing ID xxxx171.
Amenities: Parking, Pets OK, Cable, Laundry in bldg, Air conditioning, Utilities included, Credit Application Required
Welcome to AQUA Long Beach a gleaming 18story tower providing an exquisite retreat from the ordinary. Whether you are in search of a relaxing beach getaway, craving a dynamic city nightlife, or simply in town for business, youre sure to find everything you need just steps away from this beautiful residence.Conveniently located in the heart of downtown Long Beach, AQUA tower is Immediately next door to the Long Beach Performing Arts Center Walking distance to the beach, grocery stores, Shoreline Marina Village, Pike Entertainment Center at Rainbow Harbor, convention center, aquarium, Metro Rail Station, and renowned restaurant row of Pine Avenue Property overlooks the Long Beach Grand PrixFormula DRIFT racetrack 3 miles away from the locals favorite hangout of 2nd streetBelmont Shores 6miles from Long Beach Airport 23miles from Los Angeles airport 22miles from Orange CountyJohnWayne airport 19miles to Disneyland 13miles to Knotts Berry Farm

1br, Prepper types
We have a 10 acre farm with dogs, chickens, turkeys, rabbits, and goats. Our business requires us to be in the Las...
Time: 01:43 p.m. EST
Date: 23 Jun

New Listing
Norma, F, 40 Santa Barbara County, CA, United States $700 USD per month Looking for room Travel Nurse need furnished...
Price: $700
Time: 12:25 p.m. EST
Date: 23 Jun

FREE Rent for right guy
I'm offering FREE RENT and utilities for an In Home Companion. Must be 18, non-smoker, and NO DRUGS! Have over 300...
Time: 11:53 p.m. EST
Date: 21 Jun

Price: $490
Time: 06:46 a.m. EST
Date: 21 Jun

Price: $1,225
Time: 01:50 a.m. EST
Date: 16 Jun

Price: $1
Time: 05:43 a.m. EST
Date: 13 Jun